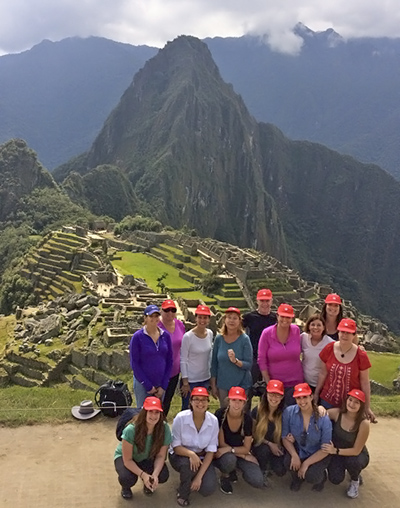 GEEA Teacher Study Tour at Machu Picchu, June 2017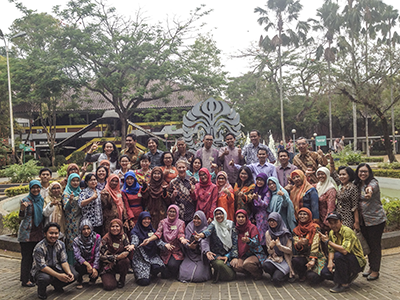 October 2015: High School teachers from throughout Indonesia participate in GEEA economics workshop.
Our Mission
The Global Economic Education Alliance trains educators in developing countries in the principles of market-based economics and financial literacy.
GEEA trainers are widely recognized experts in creating and conducting economics and personal financial literacy programs using highly effective activity-based methodology.
Through GEEA programs, educators acquire the skills and knowledge necessary to promote economic and financial literacy in their countries, and to develop sustainable economic education delivery systems vital to economic growth and prosperity.
See our Newsletter:
GEEAsphere, Vol V, 2017
GEEAsphere, Vol IV, 2016
GEEAsphere, Vol III, 2015
Upcoming:
June 2018 Study Tour to Peru: Application materials
(deadline 1/15/18)
2017 Participant Melissa West has the below to say about the study tour
Her full report is found here.
"GEEA's teacher study tour to Peru was truly an unforgettable, life-changing experience. One of the greatest gifts we can give our students is fostering their curiosity about the world around them, and encouraging them to feel empowered in solving global issues. And while it is one thing to read about countries like Peru in books, see pictures of places like Machu Picchu, it is an entirely different thing to run your hands along the un-mortared stone walls of Incan ruins, enjoy impromptu salsa dancing in the park, try the delicacies of anticuchos and Suspiro de Limena, and struggle for breath while taking in the beautiful views of the centuries-old city of Cusco. Along with these astounding historical and cultural experiences was an otherwise impossible opportunity to observe Peruvian classrooms and interact with their students and teachers. This trip has not only allowed me to grow as an educator, both professionally and academically, but it has also inspired personal endeavors. I hope GEEA continues to support teacher study programs such as this, further fostering global partnerships in our classrooms and inspiring our students to experience the world for themselves as well.
GEEA is a 501(c)(3) nonprofit organization. Donations are tax-deductible to the extent allowed by law. Tax ID #: 45-4869470.