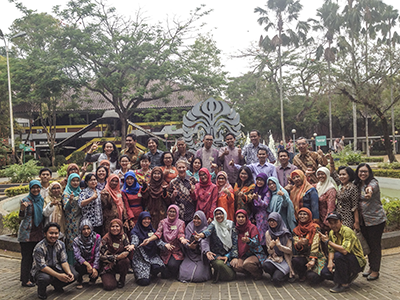 October 2015: High School teachers from throughout Indonesia participate in GEEA economics workshop.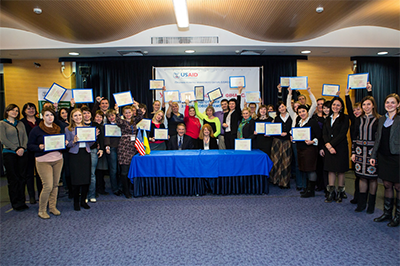 Participants display certificates after GEEA Financial Literacy Workshop conducted in partnership with USAID (Kyiv, Ukraine, December 2014)
Our Mission
The Global Economic Education Alliance trains educators in developing countries in the principles of market-based economics and financial literacy.
GEEA trainers are widely recognized experts in creating and conducting economics and personal financial literacy programs using highly effective activity-based methodology.
Through GEEA programs, educators acquire the skills and knowledge necessary to promote economic and financial literacy in their countries, and to develop sustainable economic education delivery systems vital to economic growth and prosperity.
See our Newsletter:
GEEAsphere, Vol IV, Issue I, 2016
GEEAsphere, Vol III, Issue I, 2015
GEEAsphere, Vol I, Issue 1, 2014
Upcoming Activity:
GEEA Teacher Study Tour to Peru, June 9-19, 2017
Applications due March 1, 2017
GEEA is a 501(c)(3) nonprofit organization. Donations are tax-deductible to the extent allowed by law. Tax ID #: 45-4869470.